The Ronald Burkle
AHF Fellowship
The Ronald Burkle AHF Fellowship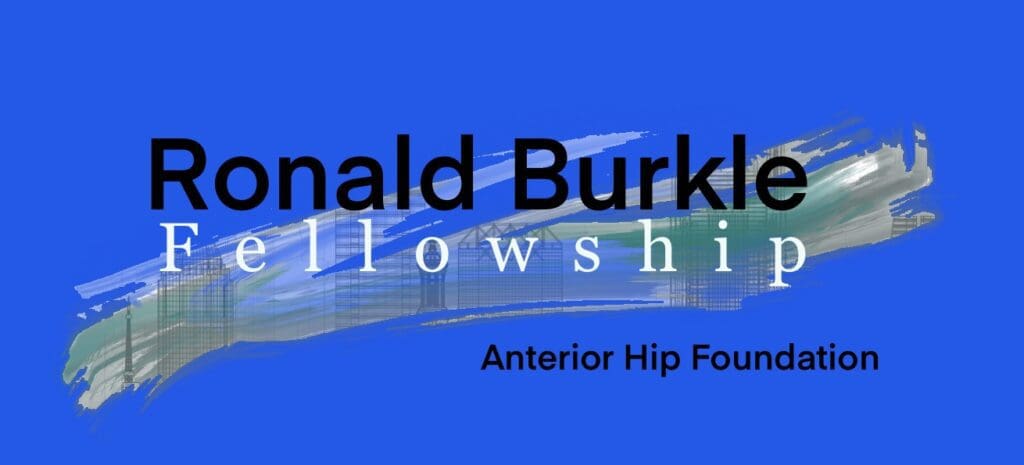 Orthopaedic hip surgeons from Low- and Middle-Income Countries (LMICs) are invited to apply for this Fellowship.  Successful applicants will be awarded funding to attend the Anterior Hip Foundation annual meeting, AHF 2024 Nashville.
This fellowship has been established to facilitate attendance at AHF Nashville for a limited number of hip surgeons from international locations who would otherwise be financially challenged to attend.  AHF recognizes the dedication and importance of hip surgeons in developing countries and wishes to facilitate their skills and education.  AHF also wishes to facilitate development of international collegial contacts and collaborators.
Funding has been generously provided for 20 Fellows by Mr Ronald Burkle.  Mr Burkle is involved in international business and philanthropy.
AHF is interested in applicants from Low- and Middle-Income Countries (LMICs).  It is desirable that the applicant has a focus on hip surgery, including hip replacement, an interest in anterior approach hip replacement, is active in surgeon education in his/her country/region, and/or is an important provider of hip surgery in their country/region.  We look forward to your application and possible attendance at AHF Nashville 2024.
The Ronald Burkle International Fellowship Application
Frequently Asked Questions for The Ronald Burkle International Fellowship Applicants. 
For detailed information, please email [email protected]