Pioneering the Anterior Approach Hip technique
to better serve our global patient population. 
AHF 2023 Las Vegas - Thank You!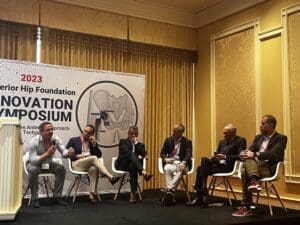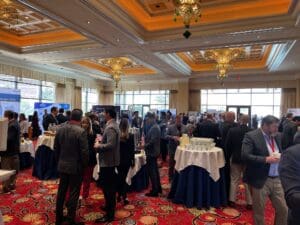 We've debated, we've learned, we've bonded, shared, embraced controversy, and explored what's possible.
Thank you to our entire hip community – the inspirational faculty, our sponsors, Sharks, SharkTank participants and attendees – for making the event such a success. Every single one of you brought an open mind and great energy, contributing to a great atmosphere and meaningful discourse.
AHF 2024 Nashville - See you in May 2024, dates to be confirmed.
Shark Tank Winner
Douglas Fairbanks beat the sharks at the #AHF2023 Ortho Sharktank.
He impressed with Advanced Scanners and the platform's potential to enable robotic, AR/VR and Surgical Navigation Systems.
The current Advanced Scanners device replaces the trace of hundreds of arduously collected points with a scan that gathers ~1,000,000 points in a fraction of a second. Additionally, the device can be used to check calibration at any point in the case AND re-register the anatomy when needed.
Congratulations
Dr. John Masonis MD was awarded the prestigious Judet award by Dr. Joel Matta in recognition of his support for anterior approach arthroplasty. His involvement since the early stages of its evolution has seen him persevere through its early hurdles, challenges and naysayers. A leader in the advancement of anterior hip replacement John Masonis continues to dedicate himself to education and improving the technique.
2023 Innovation Symposium Feedback
The topics covered and the strength of the speakers.
Shark tank – great to see new ideas and entrepreneurs
Small, great content, friendly to industry reps
Cadaver lab plus exceptional discussions with leaders in the field
Great to hear from non- physician industry leaders
So pleased that CME has become available this year
Reception that allows for surgeon and industry interaction
Roundtables with conflicting views being debated