Pioneering the Anterior Approach Hip technique
to better serve our global patient population. 
Get insights from our blogs
Take advantage of Dr. Jonathan Yerasimides' Surgical Insights with this 5-Part Anterior Hip Masterclass.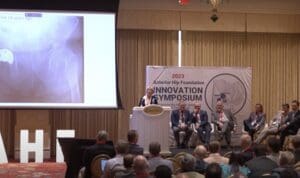 Dr. Tania Ferguson moderates, while Dr. Richard Illgen and Dr. Charles Lawrie share their views on the use of cement in THA during this AHF Innovation Symposium debate.
Read More »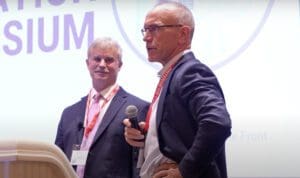 Dr. Ken Mathis and Dr. John Masonis go head-to-head on dual mobility – when is the right time? during this Point/ Counterpoint at AHF 2023
Read More »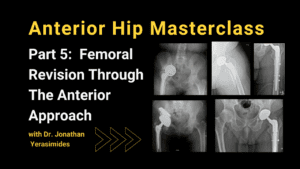 With experience, anterior femoral revision can be achieved with consistency and reproducibility.
Read More »
AHF 2023 Las Vegas - Thank You!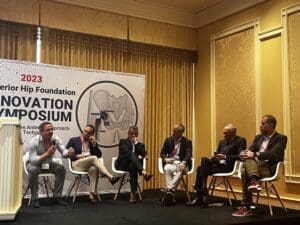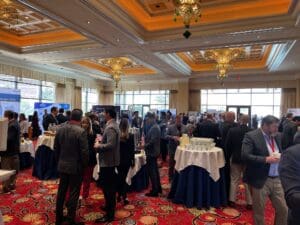 We've debated, we've learned, we've bonded, shared, embraced controversy, and explored what's possible.
Thank you to our entire hip community – the inspirational faculty, our sponsors, Sharks, SharkTank participants and attendees – for making the event such a success. Every single one of you brought an open mind and great energy, contributing to a great atmosphere and meaningful discourse.
Traveling Fellowship - more to come
AHF2023 Innovation Symposium Feedback
The topics covered and the strength of the speakers.
Shark tank – great to see new ideas and entrepreneurs
Small, great content, friendly to industry reps
Cadaver lab plus exceptional discussions with leaders in the field
Great to hear from non- physician industry leaders
So pleased that CME has become available this year
Reception that allows for surgeon and industry interaction
Roundtables with conflicting views being debated