Anterior Hip Foundation Innovation Symposium
Thank You Vegas for AHF2023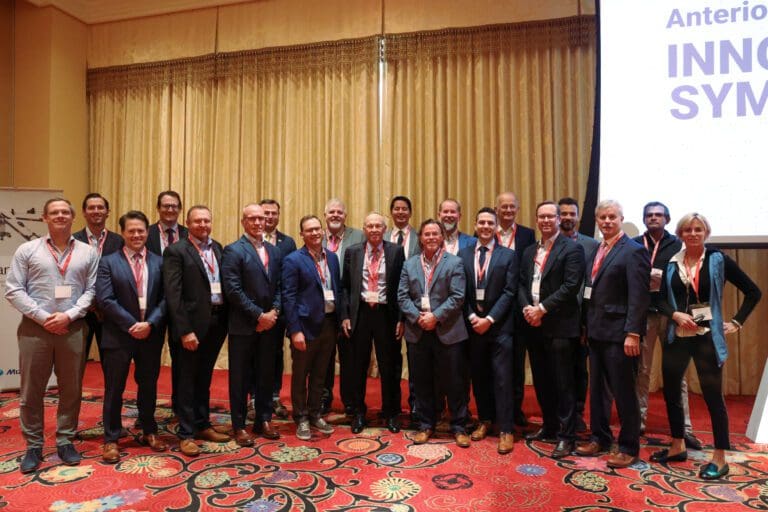 Shark Tank Winner
Douglas Fairbanks beat the sharks at the #AHF2023 Ortho Sharktank.
He impressed with Advanced Scanners and the platform's potential to enable robotic, AR/VR and Surgical Navigation Systems.
The current Advanced Scanners device replaces the trace of hundreds of arduously collected points with a scan that gathers ~1,000,000 points in a fraction of a second. Additionally, the device can be used to check calibration at any point in the case AND re-register the anatomy when needed.
Congratulations
Dr. John Masonis MD was awarded the prestigious Judet award by Dr. Joel Matta in recognition of his support for anterior approach arthroplasty. His involvement since the early stages of its evolution has seen him persevere through its early hurdles, challenges and naysayers. A leader in the advancement of anterior hip replacement John Masonis continues to dedicate himself to education and improving the technique.
Join us to challenge the Status Quo, ignite innovation, and explore the future of Hip Arthroplasty.
Be inspired to think differently and transform your own practice.
30+ CME CREDITS for attendees

Faculty debates and panels discussions on controversial hip topics

Interactive audience polling

Discuss your current challenging cases

Advanced Cadaver Lap
Acetabulum and Hip Stability

Femoral Techniques & Fixation

Technologies used in 2023

Ortho Shark Tank

ASC Considerations for 2023

Advancing Anterior Hip Surgery
Bring your challenging cases to discuss! The intimate nature of the event gives each attendee unrivalled access to the foremost thinkers in the field of joint replacement.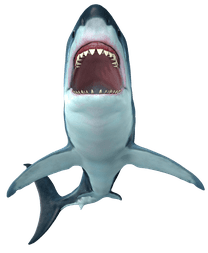 Current enabling technology options in the market suffer from a dependency on a slow, potentially inaccurate trace registration method to register anatomy. The current Advanced Scanners device replaces the trace of hundreds of arduously collected points with a scan that gathers ~1,000,000 points in a fraction of a second. Additionally, the device can be used to check calibration at any point in the case AND re-register the anatomy when needed.
Jon Greenwald will present Caira Surgical's proprietary technology, which seeks to revolutionize the usability, safety, economics and accessibility of advanced surgical navigation and robotics for orthopedic surgery.
Justin will present Embody Orthopaedic's H1 Ceramic Hip Resurfacing
This spinout from the MSK Lab at Imperial College, London has designed an anatomic ceramic cementless resurfacing system, instrumented for DAA. It features a bone conserving resurfacing design, and a contoured cup and head to match normal anatomy.
5.5 yr results and gait analysis in a 250 pt trial 5 centers, with 8 surgeons confirms that H1 is as effective as a Birmingham Hip Resurfacing but without the metal ions. It is also just as effective for women as for men. 
Kinomatic utilizes 3D surgical planning software combined with a virtual reality interface to provide an unparalleled view of patient anatomy. This allows surgeons to plan out and preview a surgery in advance. The focus on personalization means that surgeons can pinpoint the precise implant size, position, and orientation ahead of time, in order to achieve the best possible outcome for each patient.
Dr. Louay Toma Currently practices at Golden State Ortho in the San Francisco Bay Area. He has built a practice that focuses primarily on Anterior Hip Replacements for the past decade. Dr. Toma started adopting Kinomatic VR surgical planning into his practice back in 2021. 
How do you choose your acetabular reamers?
* Dull acetabular reamers generate tremendous heat, often temperatures high enough to cause tissue necrosis.
* Eccentric reamers and excess reaming depth are well-established problems associated with the use of dull community reamers.
* Acetabular loosening remains the leading cause of failure for total hip replacement.
Derek Edgar will present Metallimax Reamers- engineered to virtually eliminate the inconsistency and mystery of reamer sharpness and precision.
Scott Laster will introduce MiCare Path – a reimbursable, integrated mobile health platform that delivers:
Improved outcomes with data-driven decisions
Personalized patient education and care paths
Clinical efficiencies for a better patient experience
OrthoSurance was developed from the interaction with countless patients asking, "How long will my joint replacement last." Patients expect joint replacements to last a lifetime and OrthoSurance provides the promise that our patients deserve. OrthoSurance is the first of its kind limited lifetime warranty for hip and knee replacement surgery and the only warranty with the patient at the core. The coverage travels with the patient wherever they go and to any surgeon they choose if a revision is needed.
Ken Stewart and Anya Chambers
The orthopedic OR is not a quiet place. But while many of us just hear noise, Ostaudio acoustic engineers hear potential insights. Ostaudio unlocks those insights by applying complex AI. 
The first application of this solution is trained to analyze the acoustic signature of a powered impactor inserting a broach into the femoral canal during THA and to indicate (on a 0-5 scale) the tightness of the broach as it progresses.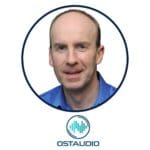 Ken Stewart and Anya Chambers
Dr. Stephen Cummings will share his female broaching system for a true anterior hip stem. This features a broach that can stay in the femur and tamponade bleeding during a femur first direct anterior THA.
Showcasing New Technologies
Our Ortho Shark Tank session will feature presentations of technologies currently in development and has been hugely popular with our audience in the past.
Innovators and Medical Companies will present their latest technologies to a panel of industry representatives, experts and investors.
Be the first to see what these companies are working on.
You don't want to miss the excitement as these innovators try to make their case before time is up!
If you have any questions about Ortho Shark Tank, reach out to us at [email protected].
The highly successful Cadaver Lab will be back for 2023, where we aim to host a new cohort of orthopedic Fellows and Residents.
An exclusive opportunity to introduce technologies and devices to the next generation of orthopedic surgeons.

Sponsorships are available to cover:
Participation in the educational cadaver lab opportunity.
Pre-course video lecture(s) covering the technique of anterior approach THA. 
Registration for the AHF Innovation Symposium Event.
Up to $1,400 reimbursement for travel and accommodation expenses.
Transportation to and from the cadaver lab location from the Encore Wynn Hotel.
Our 2023 Diamond Sponsors


Our 2023 Titanium Sponsors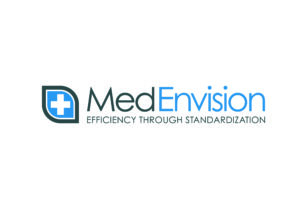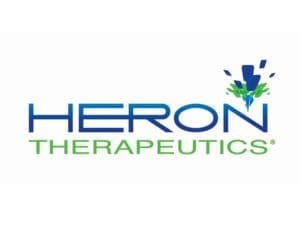 AHF2023 Innovation Symposium Feedback
The topics covered and the strength of the speakers.
Shark tank – great to see new ideas and entrepreneurs
Small, great content, friendly to industry reps
Cadaver lab plus exceptional discussions with leaders in the field
Great to hear from non- physician industry leaders
So pleased that CME has become available this year
Reception that allows for surgeon and industry interaction
Roundtables with conflicting views being debated