Anterior Hip Foundation Innovation Symposium 2023 Las Vegas
Advancing Anterior Hip Approach with Technology
Our mission remains committed to challenging the status quo, learning new ways to approach a problem, and creating future solutions.
Sponsored fellows and residents do not need to register
Join us in Las Vegas on 5-6 May 2023 for the AHF Innovation Symposium: "Advancing Anterior Hip Approach with Technology."
We have hands-on labs, lively discussions of controversial topics and debates about current technologies, presentations, panels and more.
The popular Ortho Shark Tank is back – where a new round of participants will introduce their innovative products and solutions to our Sharks.
Registration begins at 7 am on May 5th outside the Beethoven Conference Center.
AHF Hotel Room Block Reservation
May 4, 2023 – May 6, 2023
All attendees, please use this link to reserve your room(s). 
Alternatively, use room block code when making a reservation: 6HIP0523
Call: 1(702) 770-7000. 
Anterior Hip Advanced
BioSkills Lab
Please join Zimmer Biomet for this hands-on experience, which will include primary, revision, and technology stations related to the Anterior Hip Approach.
Join the program's debates and dialogues and share your opinions.
Continue the conversation with face-to-face interactions.
Breakfast, lunch, snacks, wi-fi and other benefits are included, as well as specially negotiated AHF resort room discounts. 
Course agenda permits easy arrival on Thursday evening and departures back on Saturday afternoon. 
The Exhibitor hall is located immediately adjacent to the conference room to provide attendees with ample opportunities to check out the latest tools, technologies and innovations from leading vendors.
The 2023 program will take place in a high-end 9,000+ square foot conference center including patio space, with excellent opportunities for demonstrations and conversations. 
20+ guest lecturers  to stimulate debate and inspire innovation in your own practice. 
Emphasis areas to include advancements in technologies, techniques and new insights in the field of anterior approach THA.
The agenda includes the popular Shark Tank featuring presentations from orthopedic start-ups.
Fellows and Residents have the opportunity to get first-hand experience of anterior approach total hip arthroplasty in the Cadaver Lab.
Bring your challenging cases to discuss! The intimate nature of the event gives each attendee unrivalled access to the foremost thinkers in the field of joint replacement.
Showcasing New Technologies
Our Ortho Shark Tank session will feature presentations of technologies currently in development and has been hugely popular with our audience in the past.
Innovators and Medical Companies will present their latest technologies to a panel of industry representatives, experts and investors.
Be the first to see what these companies are working on.
You don't want to miss the excitement as these innovators try to make their case before time is up!
Ortho Shark Tank - 2023 Application
Are you brave enough to face the AHF Sharks?
 - present your technology to industry leaders
 - gain valuable feedback for your start-up
 - gain exposure among a community of orthopedic surgeons
The highly successful Cadaver Lab will be back for 2023, where we aim to host a new cohort of orthopedic Fellows and Residents.
An exclusive opportunity to introduce technologies and devices to the next generation of orthopedic surgeons.

Sponsorships are available to cover:
Participation in the educational cadaver lab opportunity.
Pre-course video lectures covering the technique of anterior approach THA.
Registration for the AHF Innovation Symposium Event.
Up to $1,400 reimbursement for travel and accommodation expenses.
Transportation to and from the cadaver lab location from the Encore Wynn Hotel.
Resident & Fellow Cadaver Lab Application
We are excited to announce that the Anterior Hip Foundation will sponsor 60 fellows and residents to participate in a hands-on, anterior total hip cadaver lab on Thursday, May 4th from 10 am – 4:30pm in Las Vegas. 
Taking place the day before the conference (4th May), Fellows and Residents are able to get hands on experience with anterior total hip arthroplasty, learning from some of the best in in the industry.
Our 2023 Diamond Sponsors


Please wait for the PDF to load. Thank you. 
Our 2023 Titanium Sponsors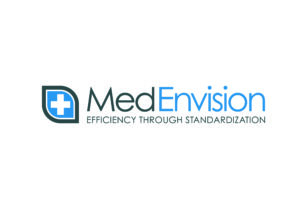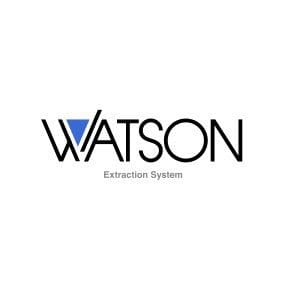 AHF 2023 INNOVATION SYMPOSIUM PROGRAM DRAFT (3/20/23 update)
Saturday Session 5:
ASC considerations for 2023 and beyond
Moderator: TBD
Saturday Session 6:
Advancing anterior hip surgery
Moderator: Dr. Joel Matta
Saturday Anterior Hip Advanced BioSkills Lab

Saturday Anterior Hip Advanced BioSkills Lab

1:00-4:00 PM

Please join Zimmer Biomet for this hands-on experience.
Tentative agenda :
o 12:30pm Shuttle departs Encore/Wynn Hotel
o 1:00pm Lunch at the lab
o 1:30pm Anterior Hip Advanced BioSkills Lab
o 4:00pm Adjourn
2022 Innovation Symposium Feedback
Thank you so much for helping coordinate the AHF Meeting this year and for allowing me to attend and participate. It was a great learning experience as a resident, especially the cadaver lab, and I am hoping to be able to participate again next year, especially with more anterior approach experience under my belt.
Thank you for such a great course- it was truly excellent!
Thank you guys so much for putting together an amazing conference! It was very interesting / stimulating and educational. I really enjoyed the experience.
Thanks to the whole team for the outstanding organization and the great efforts to host us for this amazing event in Las Vegas.
Thanks for putting on that great conference this past weekend. It was an amazing learning experience for me! So grateful I got come participate. Thanks for your work putting it on!
I was blown away by the quality of the attendees and the engagement and enthusiasm of the physicians. Everyone seemed completely aligned on the purpose of the meeting and was very approachable and easy to work with.
The most positive aspect was networking with colleagues; forward-thinking topics were spot on. Like the Shark Tank format with new innovative ideas. Loved the ASC Panel as that's the wave of the future!
Thanks again for putting on such a great conference. I learned a lot and got to meet some incredible entrepreneurs in the field of anterior hip surgery.